Speeding up the building process with Parijas Infraventures' super-fast website
---
Client
Parijas Infraventures
Industry
Builders & Developers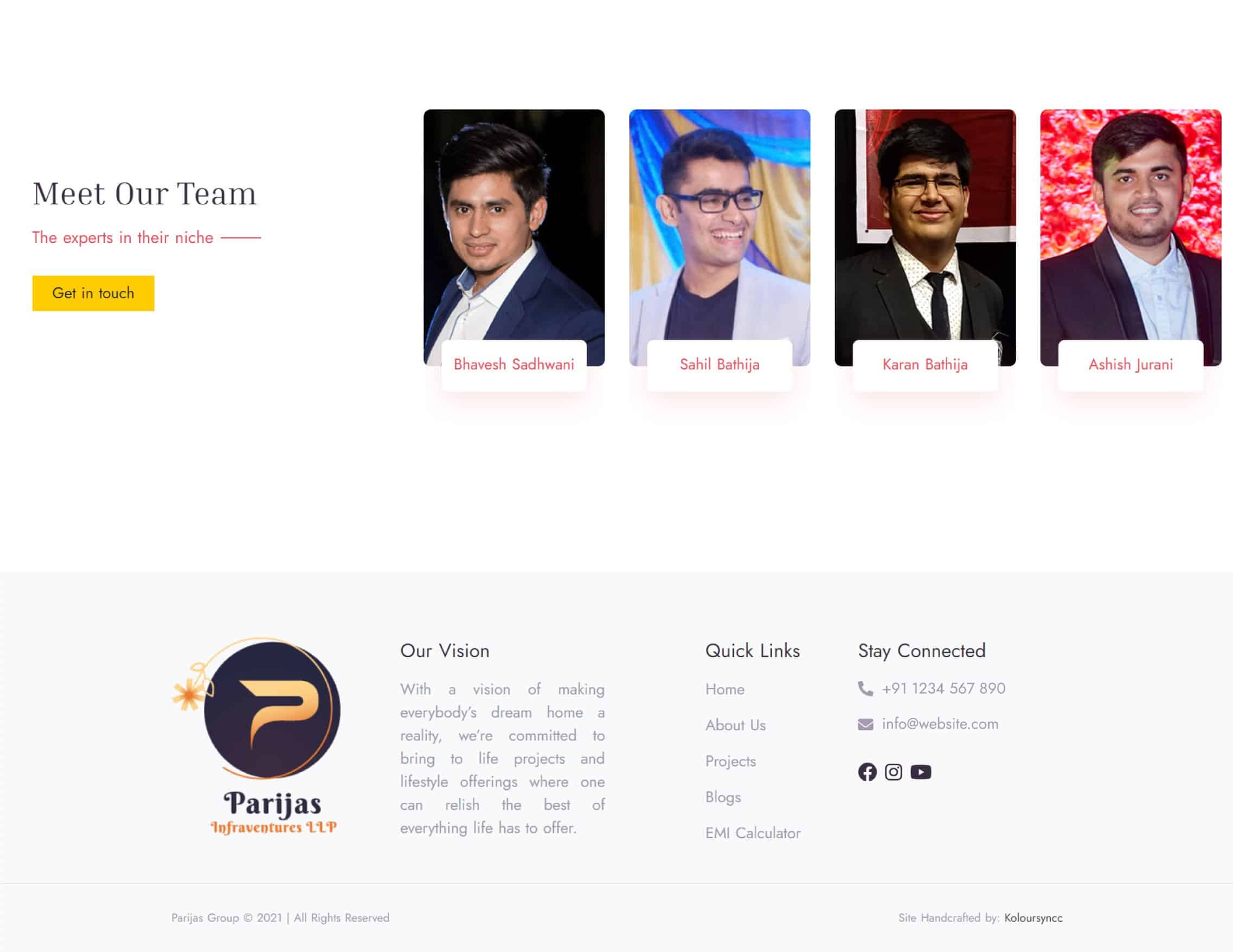 Brief
Parijas Infraventures is a building and development company that wanted us to develop their website to better showcase their projects and services. They were looking for a modern and professional design, as well as fast loading times.
Execution
Our team worked closely with Parijas Infraventures to understand their brand and what they wanted to achieve with their website. We designed a stunning, responsive website that highlighted their projects and services in a visually appealing way.
We also implemented various speed optimization techniques to ensure that the website loaded quickly for users. The end result was a fast and professional website that effectively represented Parijas Infraventures and helped them attract new clients.